Hosting Packages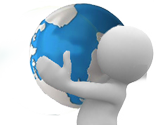 Blue River Hosting provides all of your necessary services to help get your website up and running quickly and reliably.
Hosting Packages
Blue River Hosting provides multiple types of Hosting Packages to suit your online needs.
Email

We offer E-mail Hosting and web mail hosting services that are designed for your business at all of its stages of growth.
E-commerce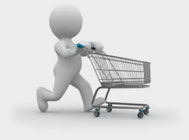 Blue River eCommerce solutions provide a wide range of tools to fully manage your online store and shopping cart.
Supported Software

All of our hosting accounts include support for a wide-range of popular software packages.
Technical Support
With Blue River Hosting you have access to our Technical Support Team and can talk to them through the phone, instant chat, by email, or in person.


With Blue River Hosting you can be confident that your web host is hosted with trusted professionals.
We Accept
With our automated billing we accept the following payment options: